Graduate Case Study
My blog started with no one reading it. I didn't have a strategic approach to it. My success is because 1) I followed Yaro's plan 2) I was consistent day in and day out and 3) I had a strategy.
Morgan
Brown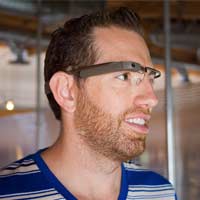 BLOG
blownmortgages.com
SUBJECT
Home Loans
RESULT
$6,000/month
"Everything Yaro had recommended had worked, so I kept going with his advice. I added an email newsletter to my blog article pages and I was getting 500 sign-ups a month just from my existing traffic. I put together an email sequence to help with loan modifications and offered an affiliate product. That single product became 65% of my income – about $4,000 a month. I also made $2,000 a month from ad revenue."
My Promise To New Bloggers:
You Will Have A Blog
Up And Running Within Two Weeks Of
Joining The Blog Mastermind Program

Or I'll Set One Up For You Myself…
You might feel worried about just getting a blog set up due to your lack of technical skill. This is why I created an entire video workshop called "Beginner Blog Tech", which you receive immediately once you join Blog Mastermind.
This training will give you a basic understanding of the technology you need to blog with (and run an email list), including how to choose a domain name for your blog. I will also show you how to set up your blog yourself using one-click options, and give you my number one contact for technical support so you can hire them to do all the tech things for you.
If you already have a Blog or feel you are an advanced blogger, then no problem – my program is perfect for you (in fact you have an advantage because you can leverage your established situation and get a result quicker).
However, I do want to make sure if you are completely new to blogging that you will have a result within weeks with this program. Of course this is not a get rich quick system by any means, but I can guarantee you will have a blog setup quickly regardless of how technically competent you are now.
Plus that's not the only guarantee I offer, you also have this…
30-Day Money-Back Guarantee
If Blog Mastermind Turns Out To
Not Be The Right System For You
You Have The Following Protection…
I want to be very clear about my refund policy for this program.
My goal is to attract people who are motivated, have done their research and decided Blog Mastermind is the right program for your situation, and most importantly, you are committed to applying the system I am going to teach you.
The first thing you need to know about my guarantee is that you have a 30 day window to try the program before the refund period ends.
This means anytime within the first 30 days from the day you purchased you can request a refund if you decide the program is not working for you. I will reverse your payment so you get your money back, if the following conditions are met…
Refund Guarantee Conditions
When you request a refund you must show that you actually applied the system and it did not work for you. This means that you…
Set up your blog and email list
Set up a two week email sequence to promote your first offer
This is what Blog Mastermind teaches you how to do. To qualify for the refund, you have to show me you set these basic things up following the steps in the program, but it did not work for you. I will then be happy to fully refund your program fee.
All you have to do is email support@yaro.blog to request your refund.
The same 30-Day Money Back Guarantee applies to the "Full Payment Option" or the "Payment Plan" instalments option.
As I write this, over 3,000 people have completed the Blog Mastermind course (you can read and listen to many of their success stories throughout this page). I have absolutely no doubt that if you commit to the process you too can become a success story.
I invite you to join Blog Mastermind now and see for yourself how powerful this program really is.
Don't wait, sign up right now,
and let's begin this blogging journey together!

Stop The Press:
The BIGGEST AND BEST Bonus Ever!
If You Enroll Today, Within Your First Week Inside Blog
Mastermind, I Will Send You A Special Login To Access The Original
Blog Mastermind 1.0 – Yes The Entire Program – All 27 Lessons, Video
Blog Case Studies, Library Of Q&A Recordings, And More!

This is the same exact complete online training program that I taught from 2007 to 2010 before I closed it down to work on a technology startup.
It is the same program responsible for all the graduate case studies you can find on this page, including the millionaire bloggers and everyone earning $100,000+ or more from their blogs.
I am teaching a completely new and updated version of Blog Mastermind today, with all new workshops and content (which you receive access to as a Blog Mastermind member) however since much of the foundational concepts have not changed I want to make sure you have access to everything – all my best training on blogs.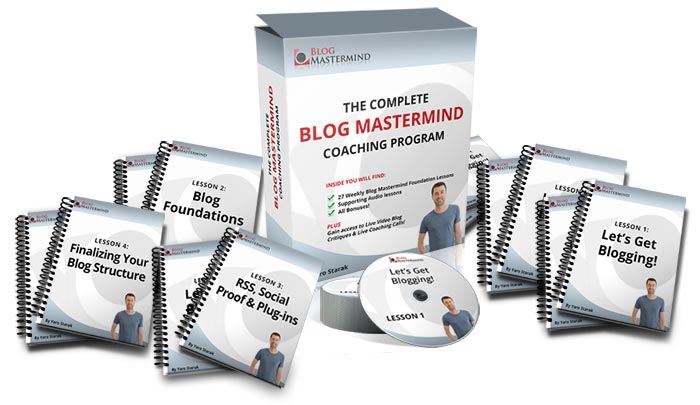 Here's A Snapshot Of What Is Inside…
All the original 27 weekly Blog Mastermind foundation lessons designed to guide you through six months of intensive blog training. I wrote these by hand (well laptop!), all original work direct from me (Yaro).
Each lesson includes a text and MP3 audio version (I speak out the audio lessons personally so they are in my voice). Here is the list –
Lesson 1: Let's Get Blogging!
Lesson 2: Blog Foundations
Lesson 3: RSS, Social Proof & Plug-ins
Lesson 4: Finalizing Your Blog Structure
Lesson 5: Set Up Key Content Pages
Lesson 6: Content Focus and Structure
Lesson 7: Authentic Content
Lesson 8: Personal Branding and Sourcing Content
Lesson 9: Hiring Bloggers
Lesson 10: Copywriting For Blogs
Lesson 11: Marketing Through Conversations
Lesson 12: Leveraging Content For Traffic Part 1 – Forums
Lesson 13: Leveraging Content For Traffic Part 2 – Article Marketing & Blog Carnivals
Lesson 14: Leveraging Content For Traffic Part 3 – Guest Writing
Lesson 15: Search Engine Optimization For Blogs
Lesson 16: Impact Marketing
Lesson 17: Podcasting
Lesson 18: Publicity
Lesson 19: The Traffic Secret
Every Blogger Knows
Lesson 20: The Monetization Process
Lesson 21: Contextual Advertising
Lesson 22: Affiliate Marketing
Lesson 23: Direct Advertisers
Lesson 24: Five Powerful Ways To Make Money With Your Blog
Lesson 25: Email List Profits
Lesson 26: Buying and Selling Blogs
Lesson 27: Blogging As A Business
Plus 5 Bonus Advanced Lessons
I also invited other bloggers making big money, like Alborz Fallah (CarAdvice.com.au) and Daniel Scocco (DailyBlogTips.com) to write a series of advanced lessons.
Lesson 1: The Secrets of Social Bookmarking
Lesson 2: Unorthodox Methods To Drive More Traffic To Your Blog
Lesson 3: How to Recruit Guest Authors and Paid Writers
Lesson 4: How to Attract Investors to Take Your Blog to the Next Level
Lesson 5: Should You Use a Harvest or Growth Monetization Strategy?
Live Q&A And Coaching Call Recordings
There is over 100 hours of live recorded audio available in this program, including all the previous coaching calls I did with previous students, and some I did with Gideon Shalwick, my co-teacher of the Become A Blogger training program.
There are also special recordings of answers to member questions asked in the private forums. Chances are if you have a question about blogging, it's covered in these!

Live Video Blog Critiques
The videos might be a bit old now given they were recorded when we didn't quite have the software like we do today for video, but the content is just as good.
In these videos I reviewed the blogs of Blog Mastermind members and personally critiqued the changes I recommended they apply to improve their blogs – live on their blogs using desktop video recording software.
You Can Work At Your Own Pace
The current new version of Blog Mastermind is a six week intensive blog training program, including all new video workshops I will be guiding you through.
This special bonus of the original course is available immediately — and I mean ALL OF IT.
It was originally designed as a SIX MONTH training program, but I recommend you pick and choose what you work through from this program as you have time outside the training I take you through in the new program.
You will definitely never be short support to guide you through the blogging process – this really is a valuable and comprehensive package that you won't find anywhere else.
Don't wait, sign up right now,
and let's begin this blogging journey together!

So Many Proven Blog Success Stories…
There Is No Other Blog Training Program With This Many Proven Success Stories From So Many Different Kinds Of People With So Many Different Blog Topics
And You Can Be Next…
Throughout this page you have seen case studies from people who graduated Blog Mastermind and used the system to make hundred of thousands of dollars online.
Lance did it by blogging about his favourite ski resort in Bulgaria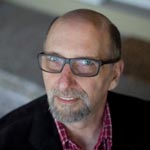 Joel did it by blogging about his experience with book design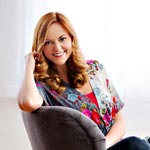 Natalie started her blog about women in business
Tracy and Fran both blog about recovering from acne
Alborz followed his passion for cars and created a multi-million dollar blog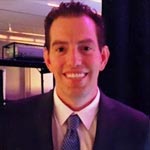 Morgan leveraged his experience working a job about home loans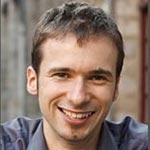 Olivier teaches a home-study MBA in his native French language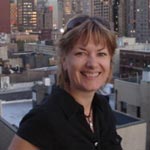 Nicola created an amazing blog about TV idea pitching
Mitch followed his passion for college football and today has a million dollar blog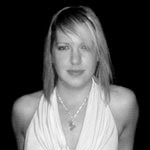 Leigh helps people to drop weight with her fat-loss blog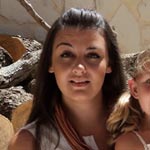 Michelle helps people become virtual assistants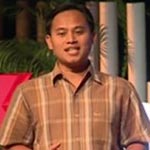 Noer teaches his fellow indonesians how to speed read (in indonesian of course!)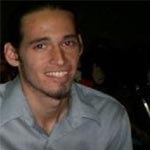 Tom is dedicated to supporting people who suffer from ADHD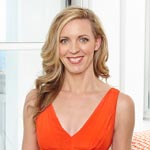 Barbara coaches women how to build wealth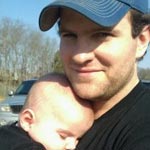 Joe is a musician dedicated to home music recording studios
Each of these people went through my program, implemented the steps and built successful blog based businesses. Everyone made at least a full time income, most of them make over $100,000 a year and a couple make millions of dollars a year.
There is also my own success story. Blogging changed my life for the better in so many ways, which is why I am so dedicated to helping others experience what I have.
I've made over a million dollars with my own blog, but I prefer to show off my members and clients as a better example of what is possible for you.
Turn Your Knowledge Into An Online Income Stream
If you are an expert, coach, teacher, trainer, author, speaker, freelancer, consultant or anyone with a skill or story to share, you owe it to yourself and the people you can help, to take that knowledge and make it available online via your own blog.
Why not make money by creating a digital product you can sell from your blog over and over again. Create it once and profit for years to come.
This Is Not Based On Luck
You've no doubt seen other blogging programs where a blogger uses his or her own story as the only proof of results. They might have got lucky, been in the right place at the right time and built a blog that makes money.
While it's great to learn from someone who has walked the path themselves, wouldn't you rather have a coach who is not only a success himself, but has helped other people? – Normal people who started off in exactly the same place you are right now.
I let my graduates do the talking and demonstrate that Blog Mastermind is not about luck, it's a proven formula that any person can follow.
If you're committed to putting in the work, I'd like to add your name to that list of success stories above.
Graduate Case Study
It took me two years before I hired a coach. Can you get there by yourself? Some people can, but a coach can get you there faster. Maybe don't buy so many shoes or something else frivolous and put that money into education instead!
Barbara
Turley

BLOG
energisewealth.com
SUBJECT
Wealth For Women
RESULT
$100,000+ A Year
"When I first came across Yaro's website I had no clue what I was going to do. I kinda knew I wanted to run my own business one day, but I never considered being a blogger. I thought bloggers were time wasters!
I didn't understand the beauty of the front end blog and the back end business that can be born out of it.
It really opened my eyes to this new world. I found these people who really can sit by the pool and earn a lot of money at the same time. That really lit me up inside. I decided I had to figure out what I could do to start my own blog."
I Can Tell How Serious You Are…
You would not be reading this page if you were not serious about growing your own profitable blog.
You desire to quit your job, have true financial freedom, travel the world and do what you want with your life.
Blogging is by far the most satisfying online businesses available today. You get to indulge in topics you care about and help others explore the subjects you love.
You don't have to force yourself to promote products you don't like, or learn how to master things like buying traffic using complicated advertising platforms like AdWords.
You can sell products and services you care about in an honest and genuine way. You can write using your own voice in a casual, "every day" style just like you write emails to your friends or post to Facebook.
The upfront costs to get started with a blog are minimal. You don't have to be a professional writer. There are no qualifications required – just the will to begin.
This Is THE Blogging Course
Blog Mastermind is the original professional blogging course.
It's the longest running and most established blog training program available today. It's the "ivy-league" of blog programs.
When I taught the program for the first time in 2007 there was nothing else out there like it. Still today you won't find another blogging program with as much history of success as Blog Mastermind.
I've published my own blog for ten+ years and coached others to build money making blogs for eight+ years (you won't find any other blog coaches with this much experience!).
There are no other blogging programs created by a blogger who has sold over a million dollars worth of products and services from his blog and has taught other bloggers who have made millions of dollars with their blogs.
I have the track record to back up the promises.
If you're serious about this industry, then I'm serious about taking you to the next level.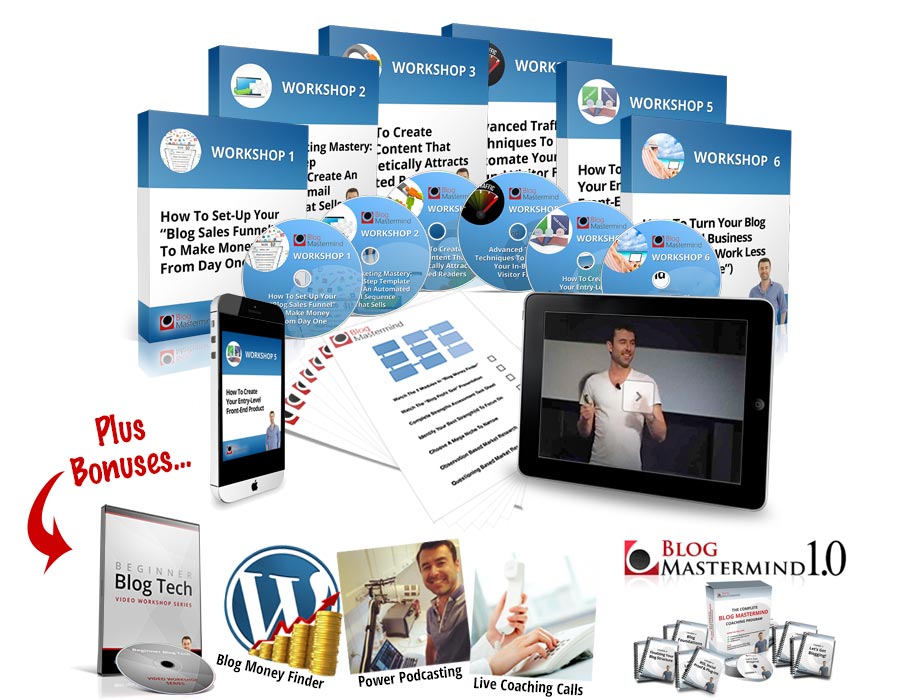 Don't wait, sign up right now,

and let's begin this blogging journey together!
Choose the plan that is right for you:
Six Core Workshops
Video, Audio & Transcripts
Checklists, Task Sheets & Action Plans
Live Coaching With Yaro
Beginner Blog Tech Training
Blog Money Finder
Power Podcasting
Blog Mastermind 1.0
Lifetime Access
24/7 Community Support
Your Website Reviewed
Access To Mentors
Direct Contact With Yaro
Accountability Partner
Build Relationships
Short Courses & Guides
Interviews With Experts
Live Coaching Chat
Unlimited Support
MONTHLY
Blog Mastermind
$297 /month x 12

ONE TIME PAYMENT
Blog Mastermind
$2997 SAVE $567
Blog Mastermind
+ Academy
$4997 Lifetime Membership SAVE $567
I can't wait to start working with you!
If you have reached this point and you are still not sure if Blog Mastermind is right for you, then I recommend you go back up this page and pick one of the graduate case study interviews to listen to.
Play the audios or read the transcripts of my interviews and you will see how "normal" these people are, who today make serious money thanks to their blogs.
It's not rocket science, you can do this too.
To your blogging success!
Yaro Starak
Blog Mastermind
PS — The bottom line is this. Join my Blog Mastermind mentorship program for only $2997 and get access to the exact same mindset, systems, tools and strategies that allow me to earn $10,000 – $55,000 per month from blogging just 2 hours a day.
PLUS – you'll get tons of "Extras" and bonuses like the "Blog Money Finder" to help you find a money-making subject, my "Power Podcasting" training to teach you my podcasting for traffic and fame formula, live coaching calls with me, and of course, the MEGA-BONUS entire original Blog Mastermind 1.0 program – a huge value!
Why not just give it a try? Get started now and join more than 3,000 members who have already participated in Blog Mastermind. I'll see you on the other side!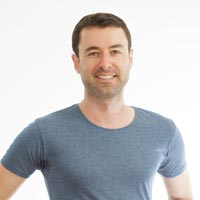 About Me (Yaro Starak)
Yaro Starak is the author of the Blog Profits Blueprint and founder of Yaro.blog. He began blogging over 15 years ago, and has taught thousands of other bloggers how to make a full time income from blogging part time. Today he continues to travel with his laptop, blogging from cafes around the world.
As Featured In: