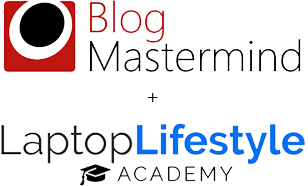 $4997 One Time Fee
Your upfront payment grants you full access to both programs, including:
The six core workshops in video, audio and text transcripts, all as instant digital downloads.
Beginner Blog Tech training to help you choose a domain name and setup your basic online platform.
The entire Blog Money Finder course, to help you figure out where the money is in your market.
The full Power Podcasting program, to help you grow your audience through podcasting and create audio products you can sell online.
The original Blog Mastermind 1.0 complete course, including all 26 lessons, coaching call recordings, case study videos and more.
Lifetime access to all materials, so you can study at your own pace on any device (smartphone, tablet, laptop or desktop).
24/7 Access to the Laptop Lifestyle Academy, including all forums, case study interviews and live chat coaching with Yaro.
An entire training library of short courses and guides to help you hire people, get traffic, make sales and grow your business, all taught by Yaro.
Plus access to Mentors, a Toolkit of resources to run your business and an opportunity to have your website reviewed.