From: Yaro Starak
World Renowned Authority On Making Money With Blogs
Founder of Entrepreneurs-Journey.com
Listen, I want to ask you something…
If I was to tell you I had a way you could have your own online business instantly…
Without needing to do any painful keyword research…
Or trying to figure out what topics make money…
Or spending a year writing a blog from scratch without any financial return…
Struggling to build traffic…
Would you be interested?
If I took away all your current stress points, the places where most people fail from the early stages of trying to grow their own blog…
If I could eliminate all those problems…
Does that sound like something you'd want to know about?
And if I told you all you really needed was a little bit of investment money (we're talking a couple of hundred dollars – and no, you don't pay me this money) to get started…
…And I had a system where you could:
Get into the market with your own blog
Get a site that actually makes money
And then I also showed you how you can automate the site so you don't have to do much work to keep it making money
Do you think you'd be interested?
I thought you might be.
Basically I have a system where – if you have at least $500 to invest – you can:
Buy a blog
Automate it
Build up an almost-passive income stream
And then leverage that to invest in more blogs, or you can focus on the one site and grow it bigger, or sell it for a nice capital gain – whatever you choose
I have a system that teaches you how to get the fundamentals right when you're going out and buying a blog or website asset.
And it can literally be done within 48 hours
You can buy my e-guide today, study it tonight, look for a site tomorrow, find one, buy it…
…and own it within 2 days.
Simple.
Done.
It's a very quick process.
Obviously you'll have to do some due diligence to make sure you don't buy a dud (I teach you this), and then a few things once you own the website to keep it going.
But you could definitely have a money-making blog by the end of the week
As long as you've got just a few hundred dollars ready to go, this is by far the quickest way to start making an income from the Internet.
I know no better way or quicker way to do it and it is definitely the highest leverage use of spare time I have ever come across.
So Who Am I?
There's a good chance you already know who I am, so I'll spare you the long story and give you a quick snapshot:
This is Me…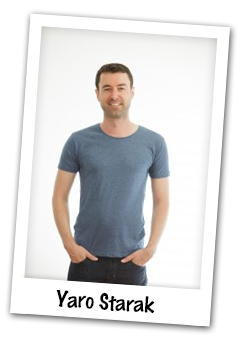 I have –
Been making a living online for over 12 years
Started blogging in 2005 and was making $20K/month by 2007
Made a million dollars selling my own products and affiliate promos from my blog
I've taught 2000+ coaching students across the world
Never had a full time job!
Done most of my work from my laptop in cafes around the world
Have real results helping others make money from their own blog in different niches, even complete beginners
My Website Trading History:


I have completed quite a number of successful deals as a part-time website investor, including –
Sold my first "hobby" website about a card game for $13,500 when I was 23
Bought a blog for $2,000 and increased the income from $150/month to $1,000/month
Purchased two forums about miniature motorcycles (I knew nothing about minibikes) for $12,000, grew the income from $1,000/month to $2,000/month
Automated my investments, volunteers wrote content and a manager looked after my portfolio, leaving me with about two hours a week of work
Sold the blog for $25,000 and the motorcycle sites for $25,000
Sold an online proofreading business I created from scratch for $100,000
Overall I made over $180,000 from investing and selling websites, part time.
I cover each of these case studies inside the e-guide so you know exactly how I bought, renovated, automated and then sold each of these sites.
The Strategies I Executed (and teach you):

Building a profitable blog from scratch
Buying a blog, renovating it and then selling it
Buying sites in a niche I don't know, renovating them and then selling them
Automating my investments so they become near-passive income streams
And selling a real online business for six figures
Okay, enough about me…
Now let's talk about you:
Flip it – Improve it, then sell it and make a quick profit
Augment what you already do – for example to get new client leads or add a product that compliments your business
Enter a new market – perhaps you want to branch out into a new niche but you don't want to start from ground zero
Add value to your portfolio – the more blogs you have the total value of your portfolio increases. They don't all have to be in the same niche either.
Many years ago, Ed Dale built up a portfolio of 28 sites and sold it for $5 million. They were little sites across a range of niches, collectively making $50K a month.
If he'd sold them individually they would not be worth as much. There is a power in collecting assets into a large portfolio to sell together.
Is It Time To Sell?
You may already have a blog or website and plan to…
Sell it to exit your market – You might be sick of what you're doing and want to sell your blog or website to earn a nice big pay day
Sell your blog or website to fund your new startup idea, or to pay for a trip around the world, or purchase other investments like property or shares
Sell all your web properties to fund your retirement so you don't have to work again
Whatever your reason, in my How To Buy And Sell Blogs And Websites For Passive Profits guide, I'm going to show you the right way to do it. My goal is to teach you how to earn maximum profit.
Who this guide is for:
People who are willing to invest $500 (as a starting point) to purchase a blog (you do not pay this money to me, you use it to buy your first blog)
Retirees who are looking to invest their money in a smarter way than the usual property/share market
Blog owners who are looking sell or expand their empire
Workers who are looking for a source of passive income, with little upkeep required
Who this guide is NOT for:
People who are looking for a get-rich quick scheme
Tire kickers who aren't prepared to put in the initial work required to find a good site and set up an automated system to keep it going
People who can't afford the initial outlay and are putting their (and their family's) livelihood in jeopardy by spending money they don't have

Only $49 Includes E-Guide + All Bonuses
Where People Fail…
Now you have a good idea if this guide is right for you, I want to touch on a few of the fears that stop people from investing and kill your chances of making a profit even before you begin.
FEAR NUMBER ONE:
"I don't have that kind of money!"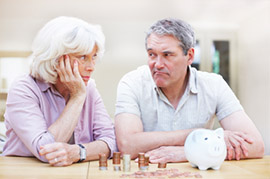 The great thing about buying a blog is you can decide how "big" a start you want to make.
There are blogs that sell for $20K, $50K or even six or seven figures, but you don't have to start there.
You can get started with just a couple of hundred dollars.
Buy a blog, grow it and then sell it and buy a bigger blog, or keep it and save up the cash flow to buy another blog.
When I bought a blog it cost me $2,000, which was about 10% of the entire income I earned in the previous year. It was not an easy decision, but it was important because it gave me the confidence to make bigger purchases in the future.
Later I bought sites for $12,000, and after that made a bid of $50,000 for a blog network.
I climbed the success ladder, starting small, learning, then increasing my threshold for how much I was willing to risk as my knowledge and confidence increased.
The truth is, like any investment you have to be prepared to lose your money. That's why if you are completely new, you should start with a blog that costs only a few hundred dollars.
Consider this: Is there any other type of investment that you can start with such a small amount initially, earn a steady cash-flow from it, and potentially make as much as 1,000% ROI when you sell the asset two years later?
To get these kinds of returns in real estate or in the stock market requires you expose yourself to a lot more debt.
If you buy a blog, the likely "worse case scenario" is selling the blog for the same price you paid, losing nothing and gaining a heck of a lot of experience.
Or, you might have a winner on your hands, like I did, selling the blog I bought for $2,000 for $25,000 just two years later. Plus I was making $1,000 per month the entire time I owned the blog.
I can't think of any better opportunity available to us right now. Don't let this pass you by.
FEAR NUMBER TWO:
"It's too late, the market has already moved forward"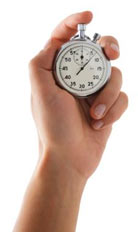 With books and How-To Guides, there's always a danger that the material will become dated. Especially in an environment like the Internet where everything is constantly evolving.
That's why I've written this guide to be evergreen.
That means it won't date because it doesn't talk about transient technology.
Instead I explain the fundamentals of how this works. The fundamentals of what makes a blog valuable, how you can negotiate deals and apply principles that are as old as investing itself.
At the end of the day I'm teaching you the same fundamentals I personally learned when I created my own blog from scratch.
The most important questions about a blog are always –
How do you get traffic and how do you make money from it?
The principles behind these metrics have not changed and won't change. That's why this guide is current and can be applied in today's website investing marketplace.
As long as you understand these two fundamentals about any potential website investment you make, you can do well. If you study my guide, you will have the confidence you need.
FEAR NUMBER THREE:
"How can I possibly do this when I've never done anything like it before?"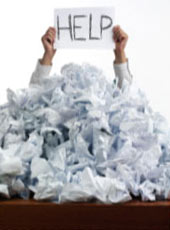 This is a fear that appears in any situation when you do something you have never done before.
You might be afraid that you will buy a blog and have no clue what to do next. I don't blame you, that is an obvious fear if you have never owned a blog before.
The great thing about the process of learning how to invest in websites, is you also learn how websites work. In fact, I believe there is no better way to learn about how to make money from the internet, than buying a blog and teaching yourself by experimenting with your new asset.
No course, book or live workshop about internet business will teach you as much as you learn when you actually own a website.
My mission with this guide is to "hold your hand" through the entire process, from looking for a site to buy, doing the due diligence, to making the purchase, completing the transfer of ownership, the renovation process to improve your website, and then selling it, if you choose to.
As I am sure you know from experiences in your life, the best way to learn something new, is to find yourself a guide (that's me!) and then take a leap and really throw yourself into the learning process. You always come out the other end feeling a whole lot more confident.
My How To Buy And Sell Blogs And Websites For Passive Profits guide is going to give you the keys you need to start site flipping right away.
I'm going to take all the struggle and
frustration away by showing you:
The core: How to sell a blog and how to buy a blog
Where to find blogs to buy: including specific sites with blogs listed for sale as well as places you might not ever think to look
The 8 step due diligence checklist I use when buying a new blog
How to determine the value of your website, so you don't get cheated when it comes time to sell
What you need to do to increase the value of your blog… so you get your maximum price
How and where to find buyers
A detailed breakdown of the actual transaction process from start to finish
The top profit models I recommend you follow

Only $49 Includes E-Guide + All Bonuses
In as little as 48 hours… you can buy your first blog!
And I'll show you how to do it all in your spare time – this is something you can easily do on the side of your full time job or your main business.
This is a part time opportunity to make money, and it's a great way to amplify/magnify what you're already doing online.
This is what I did:
I used the profits I made from my main internet business, which was my core focus, and bought money making blogs and websites as a way to leverage my income and diversify revenue streams.
I was protected from a major downturn in one market, because I had websites in four different industries.
You should consider this a good way to build up a stable cash flow so you feel comfortable enough to quit your day job.
Here's how to get your copy
Before I tell you how to grab your copy of my How To Buy And Sell Blogs And Websites For Passive Profits guide I want to tell you about some special bonuses that I include with the training package.
Here they are…
How To Buy And Sell Blogs And Websites For Passive Profits – LIVE Video Presentation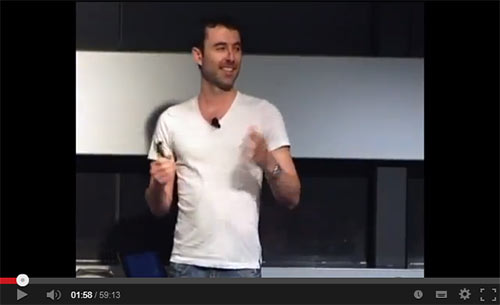 In this one hour live presentation I break down each of the major blog and website deals I have done, resulting in over $180,000 in profits, and while I owned the sites, over $4,000 a month in near-passive ongoing income.
During the presentation I reveal…
How I found the sites I purchased
What I did to begin negotiations, determine price and then close the deal
How I renovated my acquisitions to increase income, including what new money making methods I applied to each site
My techniques for outsourcing the management of my website portfolio, including what I paid my manager, what they did and how I found them
Why I eventually decided to sell my portfolio and determined what each site would sell for
How I found buyers and made at least 100% capital gain on every deal I ever did – even 1,000% gain on my first blog deal!
This presentation is from a private workshop held for Liz and Matt Raad's elite clients. It is not released anywhere else in full and is my most recent live recording of this workshop.
How To Outsource Your Blog So It Runs Without You (10-Page Report)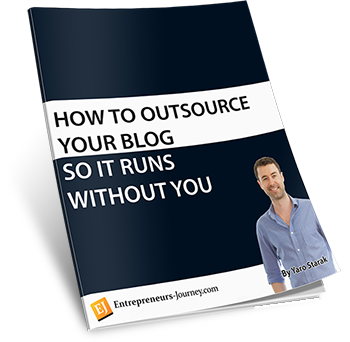 When I first purchased a second blog I realised quickly that I couldn't personally keep writing to two blogs at the same time.
This forced me to come up with an innovative way to outsource all aspects of the new blog I purchased.
In this short report you will learn:
How I brought on a team of writers who wrote all the content for my new blog on a volunteer basis, only doing it in exchange for exposure
What changes I made to the blog design so my writing team had extra incentives to keep writing (I still have never seen any other blog implement this special technique)
How I found a blog manager, who coordinated all the writers, proofread their work and made sure my new blog always had fresh content
Why I was able to take a back seat and focus only on new ideas to increase income on the blog, with my blog manager implementing everything for me
The end result of this experiment was a blog that operated independently, grew in traffic, and resulted in a win-win-win-win situation between my writers, my blog manager, the readers and me.
Best of all, when I decided to sell the blog, it was worth so much more because it was completely automated. I renovated my blog investment into a very appealing asset so I was able to sell it for a big profit.
The Original 21-Page Sale Prospectus From My $100,000 Deal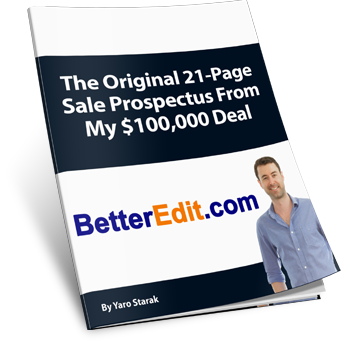 My biggest website deal was when I sold my online proofreading business, BetterEdit.com, for $100,000 USD.
As a very special bonus, which until now I could not reveal because I was under a non-disclosure contract (it has now lapsed), I have for you the original prospectus I gave to potential buyers when I sold my internet business.
This is the unedited, raw-document, which ultimately was responsible for closing my first ever six-figure sale.
In it you will learn:
How I used a "story telling" technique to begin the prospectus and build rapport
The level of detail I was willing to reveal about the business, including profit margins, and how we found customers
What key marketing content I revealed so the potential new owner felt the site was worth more than just the raw numbers
Details about how I hired people to run the business, which demonstrated how little involvement the new owner needed to make
Income breakdown screenshots
My explanation for why I was selling such a low-labour asset
How I invited offers and set a price expectation
The Complete Package – Get Started Now
With these added resources on top of the 72-Page newly-updated guide itself, you will have a broad understanding and the perfect groundwork for doing your first ever virtual property deal.
I promise you after studying my materials, you will go out and purchase your first blog or website investment with the confidence needed to finally take action (no more fence-sitting or analysis-paralysis!).
Order Now To Access Bonuses – All Instant Downloads!
Get instant access to your digital copy of: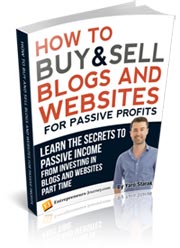 How To Buy & Sell
Blogs And Websites
For Passive Profits
Learn the Secrets to Passive Income From Investing In Blogs and Websites Part Time
Only $49 Includes E-Guide + All Bonuses
Plus FREE Bonuses!

Bonus Number One: How To Buy And Sell Blogs And Websites For Passive Profits – LIVE Video Presentation
Bonus Number Two: My 10-Page Report On How To Completely Outsource Content Creation And Management Of Your Blog.
Bonus Number Three: The Original 21-Page Sale Prospectus From My $100,000 Deal

Only $49 Includes E-Guide + All Bonuses
Why now is the PERFECT TIME to start website flipping
According to WorldWideWebSize.com (a daily site that estimates the size of the web) there are currently at least 1.26 billion pages and every one can potentially be bought and sold.
Simply put, most people don't realise website investing is an opportunity available to any person – and they definitely do not realise how much better an opportunity it is compared to well-known investment options.
"There are way more people investing in normal physical real estate and the stock market than in the online world with website real estate… yet virtual property investing is as good an opportunity, if not a better one!"
Why? Because you're going into a market that has an oversupply of property and an undersupply of buyers, on top of this, the capital required to get started is so much less than other investment options.
Even though website flipping is becoming more popular, it's still very much a unique activity that only a few savvy individuals ever undertake seriously.
It's changing as more people study materials like my guide, but you still have an opportunity to get educated today, start investing in blogs this week…
…And you're not going to face a lot of educated competition for the sites you're going to buy.
Especially if you move outside of popular website-selling marketplaces like Flippa, and look at options in the areas you already know about (your industry) and research to find a site to buy in that area using a direct approach method (covered in the guide).
One More Very Special Bonus…Case Studies!
Just in case you are still not convinced my guide is right for you, I've conducted some brand new interviews just for this package with people who have done some pretty amazing deals in the world of buying and selling websites.
Here are the case studies included, all available as instant download audio MP3s and professionally produced PDF text transcripts once you purchase my e-guide package…
Five Brand New Interviews: Website Flipping Case Studies And A Special Interview With A Professional Website Broker
How Will Swayne Bought A Soap Making Ebook Website From eBay And Grew It From $200/Month To $4,000/month

Will Swayne

How Will used eBay to buy a website
What criteria he was looking for
How Will increased traffic and grew sales from $200/m to $4,000/m
Why he was happy to buy a website about soap (not his strong point!)
How Will automated the website

How David Jenyns Invested In 583 Domain Names, Turned Them Into Niche Websites And Then Slowly Sold Them Off For Thousands Of Dollars In Profit

David Jenyns

How David began his first web project about stock trading software
What led him to buy 583 domain names
How he used the domain names to build niche sites
Why David began selling his portfolio and how he found buyers
What website flipping strategy he recommends today

The Ed Dale Background Story And How Selling Websites Made Him $5 Million Dollars

Ed Dale

Ed breaks down his website flipping philosophy
What Ed suggests you do with $1,000 ready to invest in a website
Options for buying websites beyond Flippa
Why Ed was surprised when his "Joke" of a $5 million price was accepted
We also cover Ed's entire pre-internet business story

How Chris Guthrie Built A Netbooks News And Reviews Site From Scratch And Sold It For Six Figures Less Than Two Years Later

Chris Guthrie

How Chris grew his netbooks news website
Why he decided to sell his site after less than two years
How Chris met a broker who helped him sell his site for six figures
What information Chris provided to potential buyers
How you can value your own website

With Over $5 Million In Deals Done, Professional Website Broker Thomas Smale Reveals How To Value A Website Asset, Why Use A Broker, And More

Thomas Smale

How Thomas became a broker after doing his own website flipping
How do professional brokers value a website
When not to use Flippa and how to find alternatives
Thomas reveals some big deals he has been a part of
How you can convince a broker to work with you
Order Now To Access Bonuses – All Instant Downloads!
Get instant access to your digital copy of: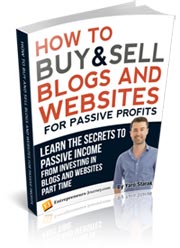 How To Buy & Sell
Blogs And Websites
For Passive Profits
Learn the Secrets to Passive Income From Investing In Blogs and Websites Part Time
Only $49 Includes E-Guide + All Bonuses
Plus FREE Bonuses!

Bonus Number One: How To Buy And Sell Blogs And Websites For Passive Profits – LIVE Video Presentation
Bonus Number Two: My 10-Page Report On How To Completely Outsource Content Creation And Management Of Your Blog.
Bonus Number Three: The Original 21-Page Sale Prospectus From My $100,000 Deal
Bonus Number Four: Four Website Flipping Case Study Interviews And A Special Interview With A Professional Website Broker

Only $49 Includes E-Guide + All Bonuses
CHOOSE YOUR OPTION
E-Guide Only: $49
You receive the complete "How To Buy & Sell Blogs And Websites" Eguide Package, including 72 page guide and two bonuses, all as instant downloads.
There's a lot of value in this training package, and I believe I have priced it at a very reasonable entry level fee. I am confident you will love my e-guide and the bonuses.
Now it is your turn…
I can't wait for you to begin your website investing journey with me.
Don't procrastinate, get started right now and you could own your very first money-making blog by the end of the week.
To your blogging (and website flipping) success,

P.S This is by far the quickest way to start making an income from the Internet.
I know no better way for someone completely new to internet business to get started and learn what it really takes to make money from a website.
P.P.S You won't find a more leverged use of your investment money and spare time (not full time!).
You can build a stable, long term cash flow source, and if you are really serious, over time create a portfolio that could be worth hundreds of thousands to even millions of dollars in just a few short years.
This is the best investment opportunity in the world today, in my humble opinion, especially if you have very little capital and don't want to expose yourself to massive debt.
Order Now To Access Bonuses – All Instant Downloads!
Get instant access to your digital copy of: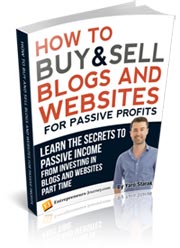 How To Buy & Sell
Blogs And Websites
For Passive Profits
Learn the Secrets to Passive Income From Investing In Blogs and Websites Part Time
Only $49 Includes E-Guide + All Bonuses
Plus FREE Bonuses!

Bonus Number One: How To Buy And Sell Blogs And Websites For Passive Profits – LIVE Video Presentation
Bonus Number Two: My 10-Page Report On How To Completely Outsource Content Creation And Management Of Your Blog.
Bonus Number Three: The Original 21-Page Sale Prospectus From My $100,000 Deal
Bonus Number Four: Four Website Flipping Case Study Interviews And A Special Interview With A Professional Website Broker

Only $49 Includes E-Guide + All Bonuses