Listen In As Millionaire Bloggers & 6-Figure Email Marketers Reveal Exactly How They Achieve The Big Results
Join My Exclusive Club And I'll Send You Fresh Interviews Every Month…
From: Yaro Starak
World Renowned Authority On Making Money With Blogs
Founder of Entrepreneurs-Journey.com
Here is a question I bet you want to know the answer to…
"What does it take to "REALLY" make money online today?"
If you've ever read any of my blog posts… or tuned into my popular podcast channel… then you should know this.
I don't buy into all the "fluff and hype" out there when it comes to Blogging and Internet marketing.
Nor do I surround myself with people who don't really "walk their talk", so to speak.
The fact is, it's hard to know…
Who Can You Trust and Who Delivers Results?
Here's a sobering truth…
Most people dive in the deep end and are quickly submerged with the never-ending overwhelm of trying to keep up with what to do next online.
I'm here to tell you after being online for 15 years, and making more than a million dollars thanks to my blogging business, that there is always a SMART way and a HARD way to achieve success.
Knowing the difference is a RARE and valuable skill to have. And that's what I want to share with you now.
NOTICE: I didn't say there is an "EASY" way. Nothing is easy, but there is always a smarter path, where you are exponentially rewarded for the effort you put in.
You see, for some time I've had this idea. An idea that was always in my mind because so many people suggested I do it. However I didn't for so long, until now.
My idea was this…
To conduct the best-of-the-best top-shelf expert interviews with the worlds most switched on Bloggers and Internet marketers and put them into a sequential order with one single purpose.
And that purpose is…
So anyone could follow along and listen to my strategically placed set of interviews, and using action steps provided along with each interview, to finally build an online business that gives you the gift of financial freedom, the power to "Live The Laptop Lifestyle".
And not just small, part time income… no, no, no… this is about giving people the keys to break the $100,000 a year milestone, which has been shown in studies to be the income threshold that makes a big difference to your quality of life.
The Secret Successful Entrepreneurs Tap Into: Inspiration And Insight From People Who Have What You Want
I want to tell you why I'm convinced this is THE BEST insider club if you are serious about making a life-changing income online.
Every time I disconnect the call at the end of one my expert-interviews I'm absolutely amazed at how willing these multi-millionaires are to share exactly how they build their businesses.
They motivate me to work harder, to strive for more, to have bigger goals. Best of all, they give me actionable ideas that I can take away and immediately apply.
That's the same experience you are going to have after listening to each interview.
Seriously, I've realised that in my last 5 or 6 interviews alone, there's enough actionable steps that could easily surpass any material you get in a $2,500 money-making information product.
So how am I able to pull out such valuable content when I interview these experts? Well, it's all to do with a specific question formula I use.
I have a very unique style that drills straight to the good stuff quicker than a kid snapping up the free toy in a cereal box.
MY SECRET: Here's my interview secret – I use a unique story telling, "Entrepreneur's Journey" formula when interviewing all my guests.
Yep, that's the heart of why my interviews are always so revealing and why I can get all the step-by-step techniques from my guests.
I started interviewing in 2006. Since I was just beginning my blogging journey I was intensely curious about how other people make money. That natural curiosity led me to develop a question-system that breaks down the processes behind the success.
Listening to interviews is one of the big reasons why I went on to make over a million dollars from my blog. I want you to have the same advantage.
You Need Quality People Around You
Here's something that you probably know already.
If you want success, surround yourself with successful people.
Over and over and over again I hear the advice from people who have made big money online: You must surround yourself with people that make you better, stronger, and more committed.
These people also help you directly, providing solutions to specific problems as you grow your business.
Unfortunately when most people make the decision to become an entrepreneur they are not surrounded by supportive people.
Worse still, you may have friends and family who follow the traditional path of lifetime wage-slave, working long hours, living for the weekends and putting their real life on hold until retirement, when they are too old to enjoy it.
These people can become angry that you are attempting to live your dreams and create a business. They won't like that you are non-conforming, that you are trying to break free. They will be jealous and try to bring you down.
If you only have negative people around you, your chance of success drops dramatically.
You have to become a fortress of positive energy. You can't let these people get to you.
My interviews are like a virtual mastermind group you can tap into any time. You have a whole team of experts available to you, who you can listen to over and over again any time you need fortification.
Listen to these interviews several times a week and you will notice a difference. It's like a vitamin pill protecting you from all the nasty people who don't want you to succeed.
So Who Is Yaro Starak?
A lot of people already know my story. But if you don't, here it is in a nutshell:
I started my first website back when I was a uni student in 1998. Those were pretty early days on the Internet so there was a lot of trial and error. Although my website wasn't huge (it was dedicated to card game called Magic: The Gathering) I was able to make some money from it.
Fast forward a few years, I'd grown my site to where I was making between $500 and $1,000 a month. I consider this site my first true success story. I didn't make enough from it to live off, but as a university student living with my parents, it was more than I needed.
Eventually I grew bored of playing the card game and sold my Magic website for $13,000, giving me some money to invest in a new project, which was an online editing service targeted at international students for who English was a second language.
After a few years my editing business was making enough for me to earn a full time income of about $50,000 a year.
Because I had contractors most of the work I personally did required a few hours per day to maintain (usually just checking email every few hours to process new editing jobs that came through). I had created a great lifestyle business.
This gave me plenty of time to look around and see what else I wanted to do.
In January 2005 I registered the domain Entrepreneurs-Journey.com intending it to be a hobby site where I shared stories from the previous years I spent as an entrepreneur.
At The Time I Didn't Realize My Blog Would Become My Main Business And Help Me To Generate Over A Million Dollars
Which brings us to where we are now…
It's funny, when you write it all out like that it sounds like I had it easy, but believe me, that's not the case! There was so much trial and error, success and failure in every one of the sites I created.
At times it was really easy to get discouraged when things wouldn't work out. But what I really found an incredible help was listening to interviews with successful people. They kept me motivated, despite the failures, the naysayers, being surrounded by people who were not like me…
I really wish I had a club like this I could have joined back then!
It would have sped up my results, kept me "surrounded" by people like me, been an invaluable mindset support tool.
Well, there might not have been something like it back then, but I've created it for you now!
The Best Of The Best…
Bloggers, Email Marketers, Lifestyle Entrepreneurs…
Only The Big Success Stories
I've called it the EJ Insider and I'd like to invite you to join today.
Freebie seekers can stop reading now.
I'm talking to the smart people who value their time enough to invest in information that can quickly shorten their learning curve and speed up their earning potential.
But before we get to that part, I want to show you what I'm talking about.
When I say I've created an exclusive club filled with the very best content from my very best interviews, I mean it.
Let me give you an example of some of the stuff I've got my guests to 'fess up' to in the last few interviews:
Playing with the big dogs. What happens to your blog when you take on capital investors, revealed 17 minutes into interview #1 with Alborz Fallah, the "Million Dollar Car Blogger"

Get your writing team together.

How to hire people to write for your blog using a clever advertising-share model, invented by interview guest #2, Mitch Wilson. This one formula made the difference to take Mitch's Sports blog to the million dollar level.

Do This!

The two MOST IMPORTANT techniques you can use to make money from ANY email you send to your list! Terry Dean drops this bombshell in interview # 4
Uncover what psychological triggers to use to get people excited about your product…unearthed in my startling interview with Jeff Walker, at #5 in the series
Set and Forget! Start one site and move onto the next! Collis Ta'eed reveals exactly how the automation process that makes him so successful works in interview #7

Think you have to be an expert to have a successful blog? My interview with Liz Raad (special bonus interview #8 in the series) is a must-listen because it shows how you really can begin at ground zero, no knowledge, no experience and even enter a subject area where you have no skill, yet still succeed!
Like I said, that's just a snippet from the first few interviews.
There's plenty more where that came from.
And get this…
I've Collected EVERY Interview I Have Ever Done And Given You Access!
Not only do you get a brand new sequence of fresh interviews from hand-picked expert bloggers and Entrepreneurs month after month, I've also collected and collated every interview I have ever done and brought them together into the members area.
There's more than 100 interviews you can access immediately — Instant download right after you sign-up — including some that have never before been available outside my premium coaching programs.
Here, see what I mean.
Take a look at some of what's been covered in these interviews so far (new ones are added every month):
Discover the one and only true secret you need to become a financially successful blogger. Every successful blogger and entrepreneur has mastered this one simple thing.
How to figure out the knack to using Facebook marketing, effectively. If you use this to your advantage, you can clean up, big time!
One simple method anybody can use, to score free products to review. (You'd be surprised what other things you can apply this to!)
How to effectively sell your business for $373 million. Nuff said.
How anybody can become famous online! And you don't have to be a socialite or fashionista to do it.
Discover what is the absolute best kind of technology to use on your membership site. This specific information is vital if you want to avoid mistakes when creating your subscription product.
Why getting somebody else to invest in your business could be easier than you think! This success story takes all the guesswork out of it for you.
Discover one of the most tightly kept secrets for doing online product launches. This one might surprise you.
How and where to outsource effectively. (Knowing this could boost your blogging output exponentially!)
When, where and how to focus on SEO. This little "shift" will take you about 3-minutes to do… and… you will begin to see results… IMMEDIATELY.
Find out how one specific niche can literally mean the difference between making $100 and $1000 (And how you can set up multiple niche websites for passive income)
What no one will tell you: Indispensible tips when leaving the corporate world to start an online business.
Find out the science behind Google Adwords..and why getting it wrong could mean the end of your site – PERMANENTLY.
Discover the only thing you need to know about Copywriting. Master this one little thing… and everything else will become gravy!
Why online video marketing, is one of the most powerful tools on the Internet today. DO NOT skip using this. You could be ripping yourself off in a big way.
Identify the exact method you need to know for selling niche eBooks.
Find out the absolute best way to blog in non-English languages.
The 2 most important things you need to make a living from your blog. Trust me if you don't have these, it's going to be a very long uphill battle!
3 simple (yet highly effective) social media marketing methods!

How to create a million dollars with a blog. Hear a number of different people tell you exactly how they did it.
Discover the blueprint for podcasting – And ANYONE can do this!

My secret for travelling with your business and working as little as 2 hours a day. You'll love this!
And much, much more!
Note: This is barely scratching the surface!
It doesn't matter how inexperienced you are at blogging. The secrets shared in these interviews can be applied by anyone at any time. You don't have to be a tech whiz or a savvy businessperson.
What EJ Insider Membership gives you is hundreds of years of combined, tested, proven, and super-successful marketing experience all compiled together, in one easy place.
Okay, To Make Things Crystal-Clear, Here Is An Exact Breakdown Of What You Get As An EJ Insider Member…
NEW EJ Insider Exclusive Interviews
In MP3 Download
Never Heard Before, Fresh New Interviews, Up To Two Hours Long Each
Delivered In A Strategic Sequence Devised By Yaro
These are the very latest ground-breaking interviews. They're not available anywhere else. You MUST be an EJ Insider to hear these.
I've scheduled these interviews and grouped them together to cover topics that I consider the most important.
These aren't just random interviews thrown at you, jumping from topic to topic. Although the experts have a wide range of skills and experiences, they all excel at certain key business models, so I've attempted to thread them together for you.
For example, we start with the million dollar bloggers in month one, then move to the million dollar email marketers in month two. Month three covers the guys who have built empires of multiple sites using the one formula that keeps working for them.
Don't want to wait and prefer to download everything at once?
That's fine — you can download any of the brand new interviews immediately, or wait for the emails from me and go through at the pace I set for you. It is up to you.
And remember… these are brand new interviews (with all original content).
Here's a sample of the interview schedule you will work through…
| | |
| --- | --- |
| | Alborz Fallah – From One Man Blogging About Cars In His Underwear, To The Largest Australian Independent Car Website Value At $20 Million |
| | Mitch Wilson – How Mitch Took His Sports Blog From A One Man Show To A Million Dollar Sports Publishing Empire |
| | Terry Dean – From $8/hour Pizza Boy To Making $96,000 From Just One Email |
| | Jeff Walker – He's Made Over $20 Million From His Product Launch Formula, But It All Began With A Stock Market Newsletter He Published As A Stay-At-Home Dad |
| | Daniel Scocco – Is A Brazilian Entrepreneur, Founder Of DailyBlogTips.com And DailyWritingTips.com, Makes Over $100,000 A Year, All Despite Having English As A Second Language |
| | Collis Ta'eed – From Freelancer To Envato Founder, With 120 Staff & A Sale Every 10 Seconds, All Thanks To The Power Of Online Marketplaces |
| | Liz Raad – From Small Town Country Girl To Making Millions Buying And Selling Businesses And Websites |
| | Rich Schefren – Multi-Millionaire With 3 Different Businesses, Author Of The Industry Changing "Internet Business Manifesto" and Pioneer Of Setting Up Systems So Your Business Runs Without You |
Transcripts And Show Notes
For All Exclusive Interviews
Choose Your Medium:
Listen To MP3 Or Read PDF Transcripts Edited By Native-English Speakers From The USA
Some people prefer to read. I get this. That's why I provide professional transcripts for every exclusive interview.
These aren't cheap transcriptions done by people in countries where English is not the first language.
I paid extra to have them edited for ease of reading by professional transcribers in the USA.
You will also find show notes for each interview, broken down with time stamps. This allows you to easily refer back to the interviews and find the exact point where each topic was discussed.
This comes in handy when you need to find that gold nugget piece of advice but you can't remember when it was talked about.
Action Plans, Hand Written
By Me (Yaro) Revealing What I Think Are The Most Important Leverage Points In Each Interview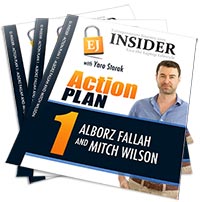 These Are The Secrets Behind The Success
I Tell You What To Do To Succeed
Here's what I do for you…
After conducting each interview, I go back and listen to them again.
I extract what I believe are the most important points for you to replicate and gain leverage from. I then compile this information into a short report, five to ten pages long, with five action steps.
You receive one of these action plans every month, covering the previous two interviews, delivered straight to your inbox in PDF format.
The action steps are VITAL. This is how you get a return on your investment for your membership in the EJ Insider.
Some of the actions are simple and can be implemented in less than an hour. Others you might need to adjust your entire business strategy to include. You can cherry pick what you need.
I can promise you that the action plans cover the KEY LEVERAGE POINTS. This is what makes the person I interviewed so successful. It's the secret-sauce, the 80/20 activity, the stepping stone towards a million dollar business.
This is REAL VALUE — these action plans are worth much more than the price of admission to the EJ Insider.
If you like being shown the exact steps to cut away the confusion, the EJ Insider Action Plans are exactly what you have been looking for.
Plus since I wrote them, you know what to expect. They are Yaro-Certified (that means if you like my writing style, which people have told me is very clear and easy to follow, then you will love the Action Plans).
Surprise Bonus Interviews & Extras
Unique Experts Tell Their Entrepreneur's Journey Story
Topics You Won't Hear Anywhere Else
I recorded a few extra special interviews that didn't exactly fit in with my strategic sequence I set up for you, but they still contain so many gold nugget insights, I want you to have them.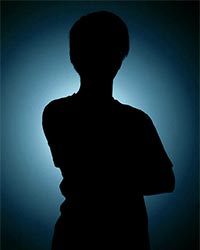 These feature experts you will know and love already, but often telling stories you have never heard before.
That's the beauty of my interview formula — I take my guests back in time, exploring their history, so we can learn the real truth about how they achieved success.
The devil is in the details they say, and the best details surface when you get personal.
The people I interview don't realise how much they have done, and when I ask them to go back in time and explain what they did 10 and 20 years ago, it's amazing the stories that come up.
Look out for these extra special interviews, available immediately in the EJ Insider members area if you can't wait. They will also pop into your email inbox as a nice surprise.
Direct From The Vault,
The Best Of The Best
Every Interview I Have Ever Done
All In The Podcast Vault (Included With Membership)
…And to complement the fresh new content, when you become an EJ Insider you'll have instant access to these timeless classics from my "vault".
The priceless information contained in these interviews is not to be underestimated!
| | |
| --- | --- |
| | Stephen Baxter – From Army Officer, To a $373 Million Dollar Exit From His Company Pipe Networks |
| | Ian McConnell – How He Made Over $300,000 From A Website About Model Trains |
| | Todd Garland – How He Started And Grew BuySellAds.com Into A $10+ Million Dollar Company |
| | Madeline Veenstra – How She Achieved Early Startup Success Combining Fashion With A Wiki |
| | Patrick Meninga – How A Guy With A Full Time Job Built A $2,000 A Month AdSense Income Niche Site And Then Sold It For $200,000 |
| | Pat Flynn – How Pat Flynn Lost His Job Then Made $203,219.04 In His First Year Online |
| | Will Hamilton – How He Makes Six Figures Online Teaching Tennis |
| | Scott Valdez – Bootstrapped His Way To A 6-Figure Income Helping People Outsource Their Love Life |
| | Olivier Roland – Blogging In French Proves There Is Money To Be Made Helping People In Other Languages |
| | Chris Guthrie – From Video Games To Netbooks, How He Made $150,000 Online After Losing His Job |
| | John Jonas – How He Outsources To Full Time Staff For As Little As $200 A Month |
| | Leigh Peele – How She Went From Making $20 to $4500+ A Month From Her Blog |
| | Tim Ferriss – Author of the 4 Hour Work Week, Silicon Valley Investor and World Traveller |
| | Maria Andros – She Reveals Her Tactics For Driving Traffic With Twitter, Facebook and YouTube |
| | Katie Frieling – On The Mindset Necessary To Make Six Figures Online |
| | Laura Roeder – How To Profit Helping People Become Famous |
| | Brian Clark – The Founder Of A $10 Million Dollar Blog Software Company Explains Why Copywriting And Content Marketing Are The Key To Success Online |
| | Jeremy "Shoemoney" Schoemaker – One Of The Most In-Depth Interviews Shoemoney Has Ever Done (He Told Me This Himself!) |
| | Mike Filsaime – How Mike Went From A Car Salesman Working 70 Hours A Week To An Internet Marketer In Charge Of A 7 Million Dollar Business |
| | Rob Sutton – He Reveals How He Secured $10,000 Of Free Review Product, Thanks To His Blog |
| | Brian Moran – From College Baseball Professional, To Facebook Advertising Expert; Brian Moran Shares How He Made A Million In His First Full Time Year Online |
| | Neil Patel – Founder Of CrazyEgg And KISSmetrics, A Legend In The Traffic Generation Industry And A 6-Figure Earner Before Turning 18 |
| | Caroline Middlebrook – How She Makes $1000 A Month Blogging |
| | Farnoosh Brock – From Iranian Refugee, To Successful But Unfulfilled Corporate Employee, Then Self-Made Info Entrepreneur |
| | Barnaby Andersun – What To Do When You Feel Trapped By Your Business; From An Entrepreneur Who Escaped |
| | Steve Iser – My Space Marketing Expert |
| | Michael Cheney – How To Do A Successful Product Launch |
| | Bret Thomson – How He Became A Six-Figure Copywriter (Plus Tips For Getting Your Copy Done Cheap) |
| | Chris Guillebeau – The World Traveling, Book Writing, Internet Giant (This Guy Visits On Average 25 Different Countries Every Year!) |
| | Chris Ducker – How He Removed Himself From His 300 Employee Company |
| | Dave Jackson – Dean of the School of Podcasting |
| | Robert Gerrish – Founder of FlyingSolo.com.au |
| | Leslie Samuel – How He Makes Money Online By Giving Away Freebies |
| | Erica Douglass – Sold Her Hosting Business For $1.1 Million |
| | Michael Fountain – How To Start A Software Company And Exit At The Top With The Co-Founder Of ModernBill |
| | Jeff Barson – From Artist To Medical Entrepreneur; PLUS How He Makes A Million A Year Online |
| | Matt Mickiewicz – Founder Of Sitepoint, Flippa & 99Designs |
| | DJ Sean Gallagher – Went From Broke To Surfing Mexico Thanks To His "How To DJ" Online Business |
| | Fran Kerr – Turned Her Acne Prone Skin Into A Profitable Blogging Empire |
| | Ryan Lee – How This Fitness Freak Became A Millionaire Information Marketer |
| | James Schramko – Another Car Salesman Turned Internet Marketing Millionaire Story |
| | Joanna Martin Explains How She Did A $60K Launch With A Tiny Email List |
| | Andrew Warner – How He Created A $30 Million Dollar Internet Business… In Online Greeting Cards |
| | Perry Marshall – The AdWords Expert Explains How He Got His Start Online |
| | Adam Short – How To Profit From Niche Websites |
| | David Risley – How He Made $141,000 Online In One Year |
| | Timothy Sykes – Interview With The Million Dollar Stock Market Blogger |
| | Willie Crawford – From Cook Book Author To Internet Marketing Celebrity |
| | Daryl Grant – How To Make $250,000 A Year Selling eBooks |
| | Anita Campbell – Founder Of The Small Business Trends Blog |
| | Tom Kulzer – CEO and Founder Of Multi-Million Dollar Email Company AWeber |
| | Will Swayne – Direct Response Marketing Taken Online With The Founder Of Marketing-Results.com.au |
| | Yaro Starak – My Own Background Story About How I Started Making Money Online |
Together, all of this experience and priceless information equals what can only be described as…
The Best Action Taking, Support Tool Ever Created For Dramatically Improving Your Online Success!
Here's a summary of what you receive in your membership:
12 Brand New Exclusive Interviews In Mp3 Format You Can Take With You On The Go, Grouped And Scheduled Together In A Strategic Order, Or Available For Immediate Gratification – It's Up To You
A PDF Transcript And Show Notes Of Every Exclusive Interview
Six Action Plan Reports, Hand-Written By Me, With Leverage Points And Action Steps To Take For Big Results
Brand New Surprise Bonus Interviews From Unique Entrepreneurs
Access To My Entire Podcast Vault Of Over 100 Interviews And Growing!
On top of inspiration, you'll take away cold, hard, facts, like:
What results the experts achieved, including how much money they really made
As well as the actual techniques and steps they took to realize their result, including timeframes on how long it takes
These interviews feature people making money in all kinds of different markets, using many different business models.
After hearing each story you will completely understand what it takes to make each system work.
No Fluff, No Ads, No Intro Music Or Time Wasting, Just Me And The Interview Subject Diving Straight Into The Story
I personally conduct every interview using my one-of-a-kind Entrepreneurs Journey interview formula, which enables me to extract the most compelling stories and break down the specific "how-to" information.
Seven years of solid interviewing experience means I ask the questions you want to know the answer to (and I want to know too!)
And that means you get to hear stories people would never normally share.
I use my special interviewing method to get each of my guests to reveal every secret they know for dramatically increasing response and multiplying profits.
NOTE: I save my best interviews for my EJ Insider members – this is not the same level of interviews I reveal on my public blog.
Consider yourself in my personal exclusive club where only the serious money-makers hang out.
The perfect environment if you value your TIME and want to fast track your paydays online.
And a perfect environment if you don't mind investing a small amount of money, knowing you will return your investment ten fold from just listening to one or two of the interviews.
Okay, let's press the fast forward button…
As soon as your application for membership is approved you'll receive the first new exclusive interview, plus immediate access to over 100 previous interviews from my vault, and other bonus resources (more on those below).
Here Are The Mechanics:
Each interview comes in an MP3 format so you can download it straight to your computer or portable device (such as an iPhone, iPad, iPod, Android phone, laptop)… so you can take it with you on the go.
"Perfect for listening to while you commute or while you're exercising on the treadmill or walking the dog, road trip, waiting to pick the kids up from soccer, cooking dinner, washing the car…"

Want a handy little "Speed Listening" trick to cut your learning time in half?
Simply use the function on your phone to speed up the playback of the audio to two times the standard rate. You can still understand the interview, but…
IT TAKES 30 MINUTES TO LISTEN TO AN HOUR-LONG INTERVIEW INSTEAD!
I personally listen to interviews at 3xSpeed, which is a whole lot faster than I can read.
In my opinion, this is the best online education format there is today — Focused, proven information on specific techniques, given in short sessions you can listen to while exercising or traveling.
And there's no encryption, so you can share the files with your friends and across multiple devices.
Okay, so we've established that this is a MUST HAVE membership for anyone serious about shortcutting all the grunt work and getting nothing but the good stuff sent straight to their inbox.
So… How Much Is This All Going To Cost?
Surprisingly, not very much.
Less than a cup of coffee a day (and with much longer lasting value too).
But before I tell you exactly how little you'll pay, let me put this to you…
Think about how much it would cost you to buy each of these experts individual coaching products…
Or even to spend an hour with them, one on one.
We're talking thousands of dollars here!
Plus you wouldn't get them to spill all their closely guarded success secrets, like I do in these interviews…
Okay, here's what you'll pay to be an exclusive Interviews Club member:
Not $49 a month (though I could charge that and it would still be a bargain)
Not $29 a month (Still an absolute steal! Their time (and mine) is worth SO much more than this!)
I'm Taking Members Now For A One Time Payment Of ONLY $99
Pretty crazy, right?
It would cost you more than that for half a tank of gas! And it wouldn't last as long…
But listen… because this content is worth so much more than $99, I am going to increase the price.
Since this is a brand new club and my first new training product I have created in three years, I want to reward early-adopters with the best price.
So it's best to get in right now and secure your membership while it is at its very lowest price.
Being an EJ Insider means you can expect to:
Gain inside access to the real secrets behind the big success stories in blogging, information marketing, software development and online business… all thanks to my unique Entrepreneurs Journey storytelling interview formula(Storytelling is entrenched in our genetic make up. It's how our ancestors relayed important information and our minds are still hard-wired to soak up knowledge that way.)
Get specialized knowledge from subject matter experts. Don't waste your time figuring it yourself, these people have done the work for you and are sharing their experiences and mistakes so you only get what works!
Learn how things really go on behind the scenes, and what actual steps people take to achieve success online. You will see these people are just like you, but they do a few key things well – and you will learn exactly what those things are.
Experience a boost in motivation after every interview. This will make you more proactive because you want to follow in the footsteps of these people.
Discover new systems for capturing leads, driving traffic, increasing conversion and other core components of an internet business. If you already have a business, this is a must-join club because you get access to cutting edge ideas from big thinkers.
PLUS: You're guaranteed at least one golden nugget idea per interview that you can take away and immediately apply to what you are doing for massive gains.
You can easily recoup the cost of the monthly membership if you take action on just one thing in each interview — And I even tell you what are the most important actions to take in the monthly action plans!
If You Become An EJ Insider Right Now You'll Also Get These Invaluable, Currently Not On The Market Bonuses:
10 Red-Hot BONUS Interviews That Have Only Ever Been
Available To My Coaching Students Who Pay Top Dollar, Including:
4 interviews from Blog Mastermind
4 interviews from Membership Site Mastermind
And 2 other bonus interviews

Darren
Rowse
Making Money with Blogs

Brian
Clark
Copywriting for Blogs
Andy
Wibbels
Blogging for Small Business

David
Krug
Explains how he Buys and Sells Blogs for Profit

Marc
Lindsay
Explains how he Launched his PLRPro Membership Site in Just Three Weeks!

Daryl
Grant
Reveals her 8-Step Formula for Guaranteed Membership Site Success

Tony
Clark
Pieces Together the Technology you need to Run Your Membership Site

West
Loh
Explains how to Outsource Parts of your Membership Site

Gideon Shalwick
How He Launched $20K/Month Membership Site Using Online Video

Will
Swayne
Conversion Testing for Maximum Profit
So the question is:
Do you want to continue plugging away at your blog, trying to make sense of the literally stadium size files of information out there?
Or do you want to go straight to the source, cut out all the fluff and filler and hear the techniques and strategies straight from the mouths of the people who are reaping the rewards today?
These are people I hand-selected. I don't choose just anyone, these are experts who have proven results and they use techniques that I believe are ethical and effective.
The truth is, it will cost you much more to not become an EJ Insider member than it will to become one…
What do I mean by that?
Well you can either spend thousands of dollars on more clunky, dust gathering "How To" guides, or lose hours and hours scouring the internet for free information, reading line after line hoping to find something that gives you the guidance and motivation you need…
OR
For less than a dollar a day, you can have it given to you straight – "This is what I did to make a living from my blog, and here's what you need to know so you can do it too".
Simple.
No added filler to overwhelm you. No workbooks to go through, no DVDs to watch – just the information you need. BAM. There.
When you think about it, it's a pretty easy decision to make.
That's enough from me, you know the details now. If you want to hear more, watch the video at the top of this page where I explain what is in the program.
I can't wait to welcome you to EJ Insider!
To your blogging success,

P.S. Being an EJ Insider means you can SKIP ALL THE TRIAL AND ERROR and research when it comes to technology and blogging techniques… and just copy what the experts on these interviews use!